Webmaster Services and Website Development
Need a website? If you need one built, maintained or hosted, this is a full webmaster service located in Reno Nevada. Our services help you every step of the way to get you on the web.
You may also utilizes the self-serve Administrative Control Panel to modify text and pictures. You do not need to know programming code to make your own changes. You simply edit pages via the Webpage Control Panel. The process is easy and convenient for large and small businesses.
Check out the example website modifying capability at this demo Control Panel.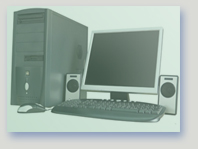 A website is your e-brochure. Reach multitudes of new potential customers over the internet.
Users are now using laptops, iPads and cell phones to do their searching and purchasing. Get on the web and start making more sales! What are you waiting for?
Read more About how Neweb4u.com Services can help!